08-18-2019, 08:17 AM (This post was last modified: 08-18-2019, 08:18 AM by youssefbasha. Edited 1 time in total.)
Hello,
I have Samsung ML-2240 Mono laser printer, some time ago it stopped working and i thought that its the tuner need to be refilled and i refilled it.
Then tried to open the printer and wait for it to load then i got this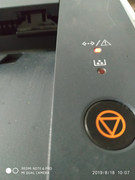 But after i added the papers to the papers place it changed to this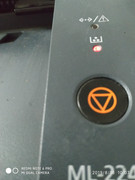 I still tried to print but nothing, also when i try to print the test page nothing happens.
When i press on the printer icon on pc it says 0 documents in queue.